Order Flowers now for guaranteed delivery before Julian's visitation.
Julian Turance Peterson
Julian Turance Peterson, 28, formerly of Marion, NC, passed away on Wednesday December 1st 2021 after losing his battle with addiction.

Julian was born on June 3rd 1993 in Fort Myers, FL, and moved to NC with his family in 2005. He graduated from McDowell High School in 2011.

Julian will be remembered for his deep perception and wonder of the universe, and his life long love of the Boston Red Sox.

His cherished memory lives on with his parents Curt and Deborah Peterson, brother Curt Peterson (Tina), sister Erica Allen (Jason), sister Amber Peterson, brother Christopher Peterson (Lisa), sister Evangelynn Peterson, and brother Donovan Peterson (Brittany). He is also survived by 10 nephews, 9 nieces, and 1 grand niece.

Julian was preceded in death by his son Shaun Cope Peterson, brother Jeremy Peterson, and nephew Nathanial Allen.

Bubby, we all love you, all too much with all our hearts!
To plant memorial trees or send flowers to the family in memory of Julian Peterson, please visit our flower store.
---
Guestbook
A photo was added for Julian Turance Peterson
Charlie Shook Apr 14 2022 12:05 PM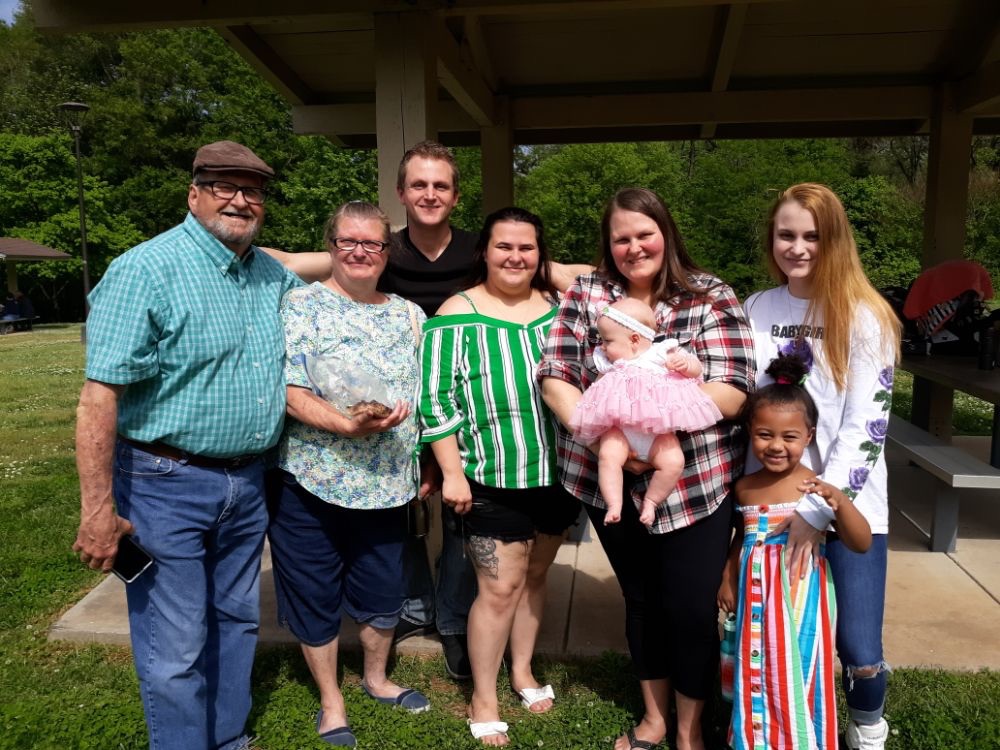 A candle was lit in memory of Julian Peterson
Harley franklin Dec 7 2021 3:37 PM
He is going to be missed by alot of people. "Now don't be weeping for this pretty bit of clay for the little boy who live there he's done gone and run away he was doing very finely and he appreciate your love but you're sure enough father wanted him and that big house up above he let you keep in love it to your heart for bigger grown now the se silver tears you're shedding now is just interest on the loan now God didn't give you that baby for no from no 100,000 miles he thought you needed some sunshine so he lent it for a while just think my poor dear mourners creeping long on sorrows away what a blessed picnic this your baby got today you're good Fathers and good mothers crowd the little fell around and the angels tender garden of the big plantation ground in his eyes they brightly sparkles at the pretty things he viewed and The tear came and he whispered I want my parents too will that Angel's Chief musician teach that little boy a song If only they be faithful they'll soon be coming along so my poor detachmenters let your hearts with Jesus rest and don't go to criticizing the one what knows the best he has given us many comforts and he has the right to take away to the Lord be praised in glory forever let us pray."
Leon Stroupe Dec 6 2021 7:11 PM
A candle was lit in memory of Julian Peterson
Cheryl Buchanan Dec 6 2021 6:42 PM
i was Julian's boss i went through the loss of his son with him and Ariel
I prayed he would beat this ugly disease. my prayers are with you
Cheryl Buchanan Dec 6 2021 6:38 PM
I'm at a loss for words! We had so many great memories together. Such a good guy, gone way too soon! My condolences to his family! Love you buddy! ❤️
Jenny Grover Dec 5 2021 8:52 PM
A candle was lit in memory of Julian Peterson
Aerial Boone Dec 5 2021 6:49 PM
A candle was lit in memory of Julian Peterson
Ezell Donna Dec 5 2021 7:20 AM
A photo was added for Julian Turance Peterson
Erica Allen Dec 4 2021 10:59 PM
Show More Entries