Order Flowers now for guaranteed delivery before Jane 's visitation.
Jane Catherine Byrd
On September 11th , 2022, Jane Catherine Byrd, 76, of Marion, went to her eternal home to meet our Lord and Savior. Jane was born in McDowell County, NC, on October 6th, 1945 to Delmar Troy Allison and Hulda Mae Hunter Allison.
Jane was one of eight children. In addition to her parents and four siblings, Jane was also preceded in death by her husband, Tilman 'Jr.' Byrd.
Those left behind to cherish Jane's memory are three of her siblings,
Diane Harvey, Jay Allison, and Mary McFarlane(Jim), her two daughters,
Rebecca Cable and Sandra Huffman, her four grandchildren, Christina, Jamie (Jeffery), Jennifer, and Kelly (Michael), numerous great-grands, nieces, nephews, and her favorite puppers Roxy and Piper.
Jane loved doing puzzles, playing with her pets, and walking the greenway scouting out turtles with her great-grand, Ellie. Jane faithfully attended  First Christian Church of Marion, where she grew deeper in her faith which led her to welcome Heaven with open arms. She loved doing her daily devotionals and listening to gospel music. The song that gave her most comfort during her last months of fighting terminal cancer was, 'Going Home, Where I Belong'. "One day I'll be sleeping when death knocks on my door. I'll awake to find that I'm not homesick anymore. I'll be home, I'll finally be home where I belong" –Mike Lowry
Jane never liked being the center of attention and per her wishes there
will be no service. If you would like to celebrate Jane's life, please consider making a donation to First Christian Church of Marion in her honor.
To plant memorial trees or send flowers to the family in memory of Jane Byrd, please visit our flower store.
---
Guestbook
A candle was lit in memory of Jane Byrd
Nancy Greene Sep 21 2022 10:16 AM
A candle was lit in memory of Jane Byrd
Jamie and Jeffrey Wilson Sep 19 2022 12:18 PM
Grandma, you always carried yourself with such poise and grace. That\'s what I have strived for, to carry your legacy into the next generation. You are what brought me to find the Lord.
As much as I miss you, I can\'t help but rejoice that your are safe in the arms of our Savior.
I love you so much and I will carry the beliefs you instilled in me.
Jamie Lynn Wilson Sep 19 2022 12:12 PM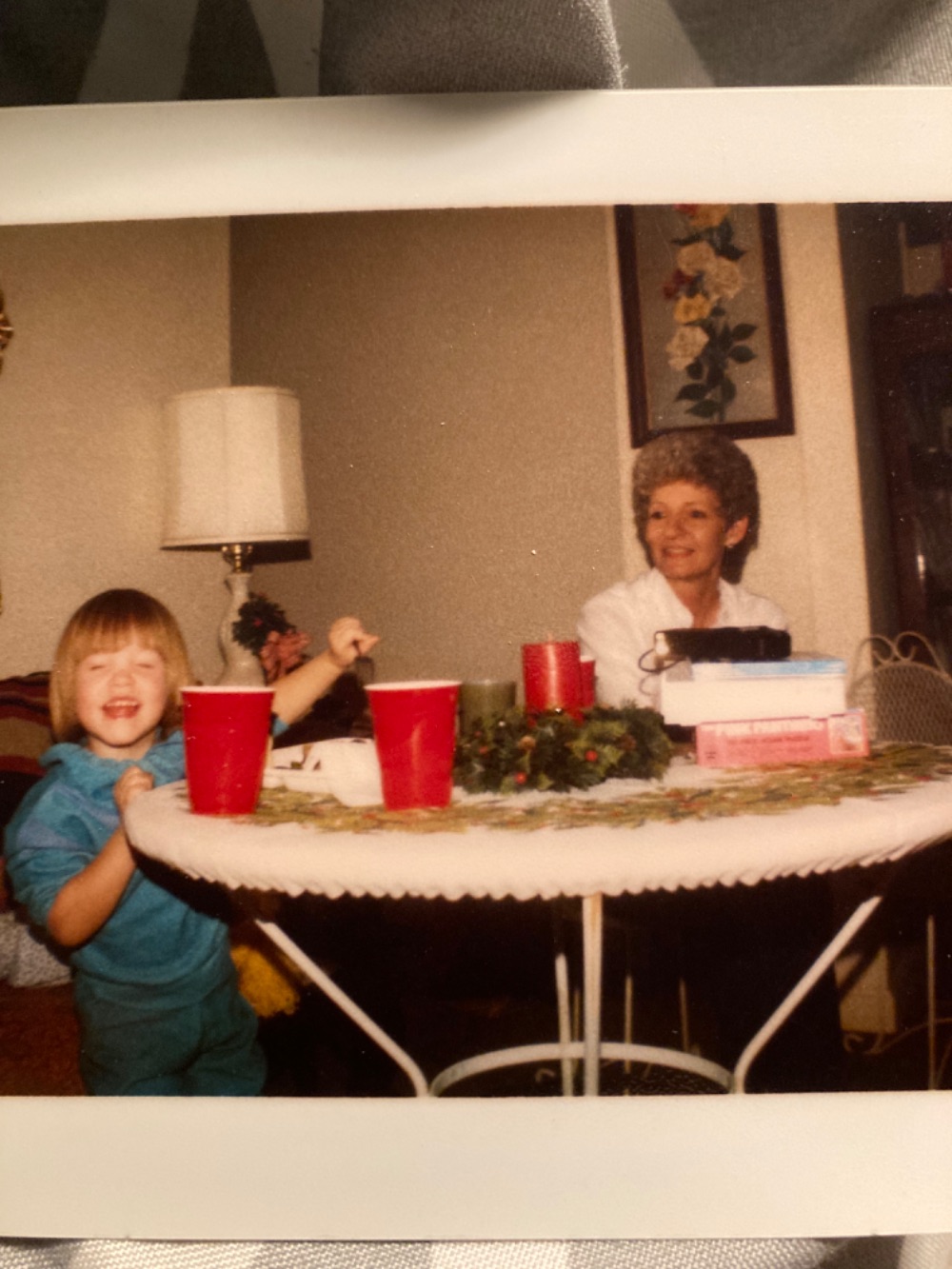 A candle was lit in memory of Jane Byrd
Betty Ward Sep 17 2022 4:43 PM
Jane was a special person whom I got to know through Junior. Loved her the moment I met her. Heaven gained another angel.
Jennie Rhom Williams Sep 15 2022 9:45 PM
One of the most kind and considerate person's I ever knew.
James and Angela webb Sep 15 2022 9:32 AM
A candle was lit in memory of Jane Byrd
Laura Campbell Sep 14 2022 9:05 PM
A photo was added for Jane Catherine Byrd
Marsha Reel Sprouse Sep 14 2022 4:46 PM
A candle was lit in memory of Jane Byrd
Jack Holt Sep 14 2022 10:21 AM
A candle was lit in memory of Jane Byrd
Van and Phyllis Long Sep 13 2022 9:03 PM
Show More Entries